IT Zoom, publication 17.03.2021
Simplify IT purchasing processes, relieve the internal IT department and significantly reduce costs for support and maintenance: Luxhaus, a manufacturer of architect homes, relies on the My Workplace rental model for this purpose.
Luxhaus is a provider of individual architect-designed houses "made in Germany". With roots in the timber industry, the family business has evolved from a sawmill to a carpentry shop to a feel-good home manufacturer with all-round service in its 90-year tradition. A concept that works: Around 240 energy-efficient houses are manufactured annually in the company's own workshops in Georgensgmünd, Franconia.
The basic prerequisite for the planning and construction of the individual houses is a flawless IT infrastructure. The company discovered this because established standards and efficient lifecycle management were lacking, making IT support time-consuming and cost-intensive. To relieve the IT department, introduce uniform device standards and simplify processes and IT purchasing, the company outsourced the entire IMAC (Install, Move, Add, Change) process.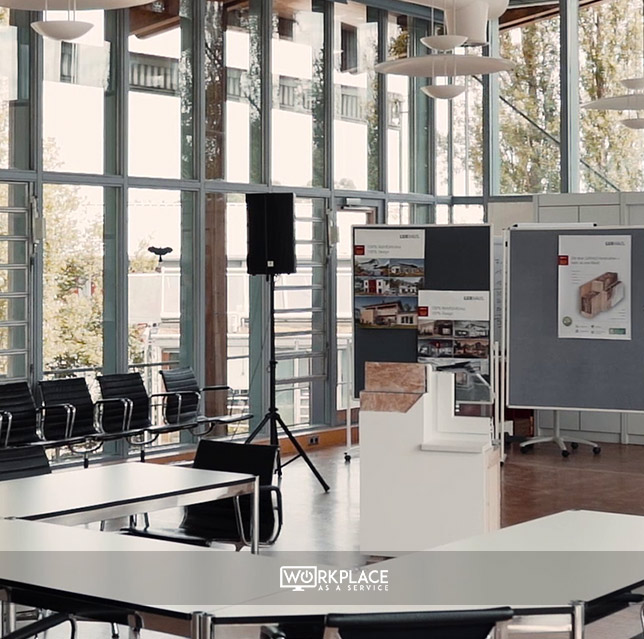 Simply map requirements
"We had been looking for a flexible solution for a long time that would relieve us of our IT processes and purchases and be tailored to our individual needs," reveals Alexander Immel, Head of IT at Luxhaus. Luxhaus has already trusted the system house Cosh Consulting with IT issues for three years. Its subsidiary My Workplace specializes in the implementation of Workplace-as-a-Service (WaaS) solutions and offers an individually scalable concept for rental models as well as the outsourcing and simplification of IT processes in medium-sized companies and corporate groups.
The new WaaS solution was quickly sought and found: With it, Luxhaus benefits from an intuitive web configurator with online store functionality that digitizes the entire IT lifecycle and simplifies it with standardized migration processes. The platform brings together purchasing, administration and support. "The enterprise platform means I no longer have to run an internal ordering system," Immel explains. "On the platform, I can find exactly the equipment that fits our requirements." With just a few clicks, components such as PC, monitor, mouse, etc. are selected and displayed on a clear dashboard.
Smart outsourcing as a solution
This enables the IT department to manage all workstations, identify potential savings thanks to comprehensive reporting and analysis functions, and minimize downtime. "Our vendor's experts took a lot of time to take our requests and requirements and 'onboard' us into the platform's dashboard," explains Alexander Immel. The entire company is now mapped in the portal with the individual workstations, departments and cost centers. This finally gives him a simple overview and saves him having to keep track of license renewals or device replacements, Immel adds. Necessary contracts are concluded in the background and new equipment is provided within 48 hours.
The vendor established the solution with several workshops. Experts analyzed the existing IMAC processes and identified productivity brakes, imported all data into the Workplace Enterprise portal and defined the shopping carts together with Luxhaus. Step by step, an outsourcing concept was developed that was tailored to the company's specific requirements. The process logic and dashboard were then implemented and the first employee workstations were replaced on the fly.
More transparency all around
The transparent mapping of costs was also central for Luxhaus: In addition to the automatic breakdown to different cost centers, the investment costs (Capex) could be converted to direct expenses (Opex). The advantage of the new IT system: As a rental model, it does not require any capital commitment.
The support provided by a telephone support hotline, final results measurements and continuous consulting sessions ensure the quality of the outsourcing solution in the long term. "Together, we were able to implement our new IT infrastructure within just two months," Alexander Immel sums up.
Even peak load times are covered by additional IT support. "We benefit enormously from outsourcing our IT processes and this fast, scalable and clear WaaS solution," says Alexander Immel.